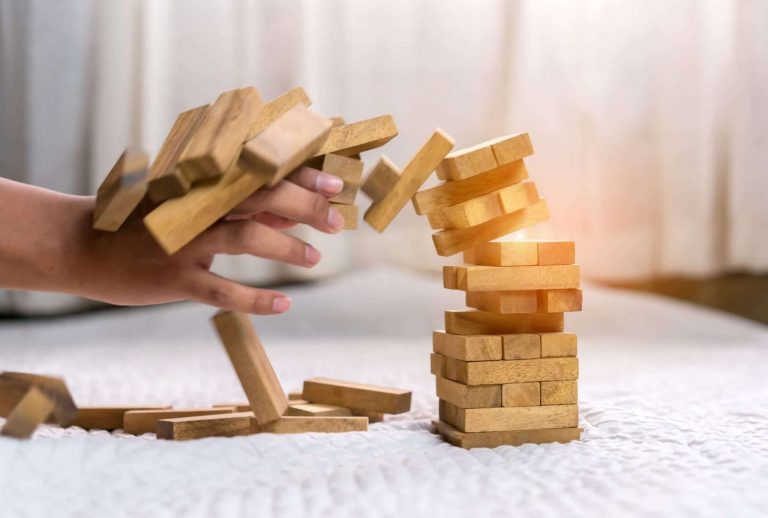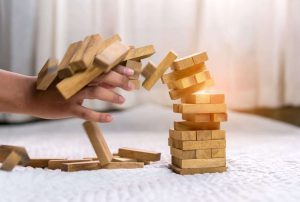 If you're a consumer brand, you're likely finding yourself with a surprising amount of your business having shifted online as a result of the COVID-19 pandemic. Consumers have never bought so many things online. From groceries to beauty products to Peloton bikes, it seems consumers have gone ecommerce-mad.
When the lion's share of the ecommerce sales occurred on Amazon, the world may have seemed simpler. Although Amazon certainly isn't a simple retailer, the path to success may have felt more known, and the impact on other channels was predictable.
However, many consumer brands had all our eggs in the proverbial Amazon basket. The COVID-19 pandemic, as a driver of significant supply chain disruptions, demonstrated how risky a non-diversified strategy is. As I vlogged about here, many of our clients expressed concerns with how much business was occurring on Amazon.
For many of our clients, Amazon is still a priority. However, other ecommerce platforms are beginning to hold more weight. Depending on your category, there may be another player – either emerging or established – that is driving your ecommerce growth.
Whether it's general merchandise ecommerce platforms such as Walmart.com and Target.com, category-specific players like Instacart, Sephora, Ulta, Chewy, or Wayfair, or your own direct-to-consumer site, it's a lot to process. These platforms also vary widely in their ease of use, resources required, ad platforms, and general strategy.
The pressure is on
Your leadership is asking hard questions about your assortment strategy on Walmart.com vs. Amazon. Your CMO is pushing to develop your Target.com advertising strategy. Your finance department wants to understand the impact of Instacart Free Shipping promotions on the bottom line.
Many consumer brands were just getting used to success on ONE ecommerce platform, Amazon. How should consumer brands approach multiple ecommerce platforms?
You may be feeling a bit overwhelmed with challenging questions like these:
Which platform should I focus on, and why?
How do I prioritize ad spend on Amazon vs. Walmart.com?
Do I give all ecommerce retailers the same assortment?
How do I ensure these channels grow profitably?
In order to succeed in ecommerce, consumer brands need a cross-platform ecommerce strategy, and here's why:
1. Strategic prioritization across platforms is key
Decisions on which ecommerce platforms to invest in should be purposeful and be dependent on profit margins, future growth opportunities, and strategic importance to the customer. Each platform provides different opportunities, and it's important to understand how they are differentiated. For example, here are some key differences among the main platforms our clients work with:
Amazon is the largest ecommerce market player, but they don't engage in assortment planning…and they'll price-match whichever retailer has the lowest price. It's also a tough platform to get new items off the ground due to discoverability issues and Amazon's resistance to placing purchase orders for items without demand history.
Walmart has the biggest customer reach through their 4,700 retail store locations, ecommerce, and BOPIS (buy online and pick up instore) service. However, they'll only accept a few items per brand, will demand the lowest possible product cost, and often lead on retail pricing. Also, they're integration of ecommerce and brick and mortar has been clumsy.
Target has a smaller but faster-growing ecommerce presence, but they've stated it's a lower priority than their brick and mortar stores and BOPIS service. They're highly focused on assortment planning and on-trend merchandise, so brand manufacturer items may not always make the cut.
Lastly, Instacart (specific to grocery and consumables) provides accretive traffic (and a pricing premium) due to their aggregator model. They also offer unique promotions, such as free shipping, and digital marketing targeting that help drive conversions. However, their model is risky as grocers will likely decide to take capabilities in-house down the road.
2. Actions on one retailer can drive an unintended response from another.
Ecommerce platforms do not operate in vacuums. Instead, they compete among one another for your advertising dollars, promotional activity, pricing, and inventory allocation. Brands who fail to strategize across ecommerce platforms risk losing power in retailer negotiation, resulting in lower profit margins.
3. Brands will save time and money. 
Greater internal efficiencies are required in ecommerce, which is traditionally a lower-profit business vs. brick & mortar. Internal coordination across ecommerce players results in greater efficiencies and sharing of best practices. The opportunity to leverage single vs. point solutions for ecommerce support, analytics, and execution, will help drive down costs and ensure more successful and sustainable strategies.  
4. The end customer expects consistency.
Most customers shop across platforms. They're savvy to your brand experience. Therefore, consistency in your brand image, voice, promotional strategies, and overall approach across platforms is expected and necessary.  
5. Manufacturer best practices are largely similar across platforms
A comprehensive approach ensures these practices are leveraged across all. However, the differences are subtle but important, and must be understood and addressed for sustainable growth.
Key Takeaways 
We've had quite a year! The rapid pace of the shift to ecommerce is dizzying to say the least. Also, you're not alone–many manufacturers have expressed stress and confusion about how to strategize and prioritize across newly ecommerce platforms.
Creating a cross-platform strategy starts with having clear internal alignment on your brand's goals, opportunities, competitive environment, and growth trajectory. With this important foundation, you can build a cross-platform strategy that drives towards sustainable ecommerce success.