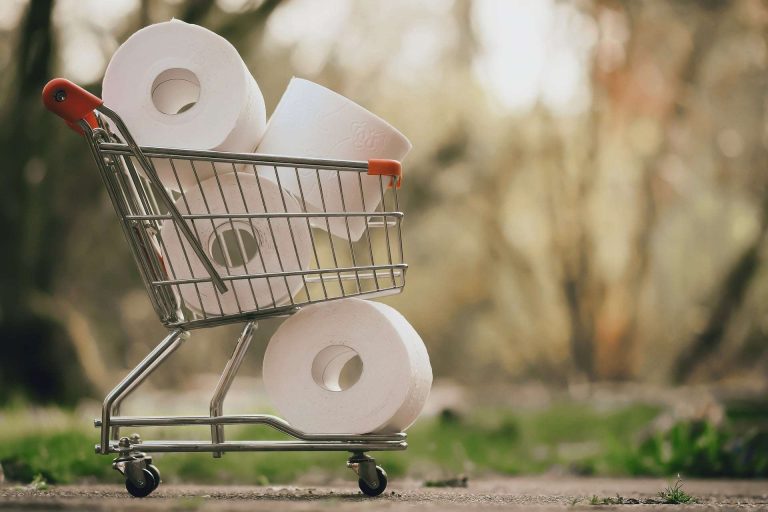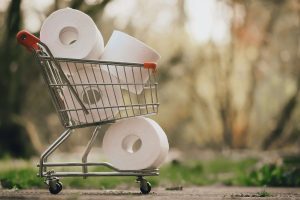 The worldwide COVID-19 pandemic has affected our personal lives, businesses, schools, health care systems, government and shopping behaviors. As retailers and manufacturers on the front line, we face real, daily challenges. How do we get more hand sanitizer into the stores? Should we pivot our manufacturing to produce toilet paper and cleaning products? How do we pull back or adjust ad spending to address the consumer's current needs? Should we scale back store hours? How do we continue to take care of our employees?
These are important questions. Focusing on the here and now is critical to ensure our businesses and employees survive this tumultuous time. It allows us to fill customer demand for household essentials while safeguarding our ability to operate as retailers and ­manufacturers.
At the same time, I implore you to consider the future, and consider it carefully. While many talk about the eventual "return to normalcy," I believe the COVID-19 pandemic will change consumers—and their shopping behavior—forever. Retailers and manufacturers who plan for the new normal will thrive. Those who remain overly focused on the current demands of business and fail to look ahead and plan will struggle to keep up in the new consumer landscape.
Consider Nielsen's Phases of Consumer Demand. As of late March, most U.S. consumers are still stocking their pantries. Based on China's experience, we can expect two-plus months of restricted living. After that? The New Normal.
Who is the post-COVID-19 consumer? What do they want and need? How do we serve them with the correct assortment, technology, experience and pricing to meet those needs?
Below are four alarming — and lasting — changes to consumer behavior we should pay attention to, and what we can do about them.
A Permanent Shift to eCommerce
An alarming shift to e-commerce is occurring, and most experts agree that it's permanent, especially in grocery, healthcare, and beauty categories. According to Brick Meets Click, 31% of U.S. households (about 39.5 million in total) bought groceries online, compared with 13% in August. In addition, downloads and usage of popular grocery delivery apps surged post COVID-19.
When behavior changes are required over a long period of time, they are cemented as new habits. In addition, touchless delivery may become the new norm as consumers sustain concerns over germs and virus transmission.
Lost Brand Loyalty
Think consumers are being loyal to your brand during the pandemic? Think again. According to Search Engine Land, 21% of consumers are purchasing a mix of usual and new brands; 13% are "taking the opportunity to discover new brands"; and 19% are feeling less brand loyal, buying what's available.
Out-of-stocks are also impacting both consumer brand and retailer loyalty.
According to Yopto, 40.55% of consumers surveyed said they would purchase from a brand they're less familiar with if their favorite brand was out of stock, and 28.75% would simply go to another store.
If you're a consumer brand, it's tempting to pull back on advertising and customer loyalty programs to cut expenses, especially if you're out of stock. However, pulling back on these programs is a mistake. There are aggressive brands waiting in the wings to convert your customers and take your sales, and successfully doing so permanently. Across our 250+ manufacturer base, we're seeing the strongest growth on Amazon in upstart consumer brands, at the expense of national leading brands. Smaller, more nimble upstart brands are often better able to quickly pivot supply chain and marketing to meet current consumer needs.
As a retailer, it's important to monitor these shifts to new brands on marketplaces such as Amazon and Walmart, as they represent shifts in consumer preferences and future assortment opportunities.
New Consumer Trends Take Hold
COVID-19 has produced a major shake-up in consumer-driven trends. Six months ago, consumers were focused on sustainability, the growth of the sharing economy and the service economy. In the face of a worldwide pandemic, however, priorities are quickly shifting. We've learned that strong household chemicals can kill viruses; ride-sharing can spread deadly viruses; and that we can address needs for food, beauty and home maintenance via YouTube videos that teach us how to cook, color our own hair and fix our own fences.
Be aware of new or nascent trends taking hold in the coming months. Consumers will have spent significant time in their homes with their families, driving changes to behavior and ongoing preferences. Expect new or revived interest around consumer trends such as minimalism, DIY, the connected home and personal technology. Consumer brands and retailers who embrace these shifts early and adapt messaging and assortment accordingly will win.
Increased Demand for Retail Technology
According to Nielsen, "Challenges arising from the spread of the new coronavirus (COVID-19) are likely to accelerate the use of existing and new technologies and tools as consumers go into lockdowns, millions are forced to work from home and digital connectivity takes even more of a hold on everyday habits."
COVID-19 has changed how customers shop. In a germ-obsessed environment, touchless shopping options such as curbside pickup, touchless payments (Google, Apple Pay) and innovative formats such as AmazonGo (Just Walk Out technology) will become the new norms for shopping.
Expect increased demand for retailer technology both in-store and online. Retailer consolidation is imminent after a catalytic event such as a global pandemic, and retailers with the best online shopping experience are likely to win. Sites with clean, easy-to-navigate search and browse, and comprehensive product details are the new table stakes.
To really win, retailers must raise the bar and provide curation; fast and transparent delivery or pickup times; subscription or auto-replenishment services for consumable products; and easy-to-use mobile apps.
Key Takeaways
COVID-19 isn't a catalyst for temporary consumer behavior changes; it's a trigger to a permanent new reality. This reality is steeped in increased e-commerce shopping and loyalty to new brands and retailers. New consumer trends will begin to take shape, and consumers will demand significant increases in retail technology. Consumer brands and retailers who embrace these changes, pivot and find ways to proactively address them have a unique opportunity to thrive.