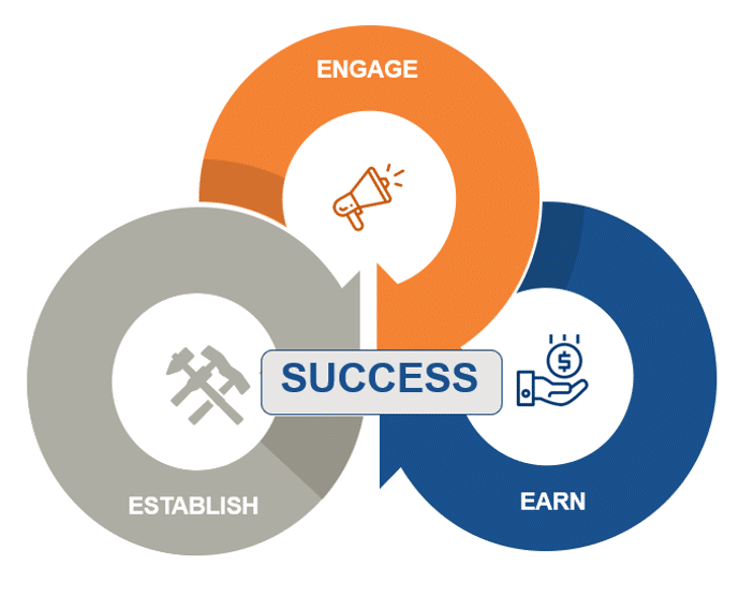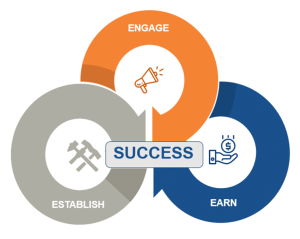 This article was originally published on Total Retail.
Several years ago, to win on marketplaces, manufacturers simply needed a popular product at a good price. Customers would find the product and manufacturers would realize success. However, a popular product at a good price is simply no longer enough to win on marketplaces such as Amazon.com. In today's environment, winning strategies are more nuanced and complex.
The formula to win on Amazon is dynamic. A solid foundation, combined with highly nuanced and strategic marketing, supported by compelling creative content, are the keys to success. What does this mean? Let's break it down.
First, establish your products. Next, engage with consumers. If establish and engage are done well, the output is a significant amount of earned media that will help take your brand to the next level.
Establish
Five years ago it may have been possible to find success and growth on Amazon by accident. But today's best-in-class manufacturers have clear, thoughtful strategies. A major component of those strategies is flexibility. The best organizations are ready to pivot and edit on the fly when dynamics change. Deciding how you go to market, when, why, with what, and with whom is critical. Proper and accurate item setup, financial viability for both parties, and in-stock product form the foundation of success. In addition, Amazon is a data-hungry machine, so make sure to give it the right data! These basics help you ESTABLISH your business.
What this looks like:
Develop a Winning Strategy: How will you go to market? With whom? With what products? When? How? What's your search strategy?
Get Retail Ready: Proper and accurate item setup, item-level financial viability for both parties, and items are in-stock and buyable.
Develop and Publish Rich Product Page Content: Traffic and conversion-driving, highly search optimized product page content and enhanced marketing content (A+/EBC), standout imagery, hero images that stand out in search.
Engage
With the foundational basics covered, your products are primed to be seen. It's now time to ENGAGE with your customers. Take a strategic approach to defining your target audience and develop nuanced marketing to reach them. This part isn't set it and forget it. A best-in-class marketing strategy is iterative, dynamic, and is constantly testing and learning against its own performance and the competition.
What this looks like:
A strong, search-based marketing plan with solid and iterative execution (Amazon Advertising)
Drive traffic to Amazon. Continuing to compete for existing traffic on Amazon is expensive and not scalable. Find ways to expand the pie and bring customers into your category through Amazon's Demand Side Platform (DSP), social media, and other off-channel advertising.
Pulse targeted, effective promotional activities to juice the flywheel and feed Amazon's data machine.
Develop a relationship with the customer. More sales drives more reviews! Respond quickly to reviews and product Q&A, and consider product page updates to make selling features clearer to consumers. Take learnings back to the team to improve product development.
Earn
Relax for a moment — you've earned it! You can now reap the growth results of a well-executed and managed business strategy on Amazon. Don't sit back though, competition is fierce and category dynamics can change in a heartbeat. Use data to stay on top of your ongoing performance, new competitors, changes in search behavior, and trends.
What this looks like:
Increased share of search results
High search relevance: Customers only buy what's on the first page of search results. Make sure your product is there.
Increased sales growth and market share
Increased sales at brick-at-mortar
Accumulation of reviews and star ratings
More attention from Amazon: More attention means more opportunity for partnership, participation in test-and-learn programs, and free merchandising, in addition to help troubleshooting business issues when needed.
Key Takeaways
The old practices of winning on marketplaces are no longer enough to realize success. In today's environment, a programmatic approach to establishing your products and engaging with consumers are the formula for earning success outputs.