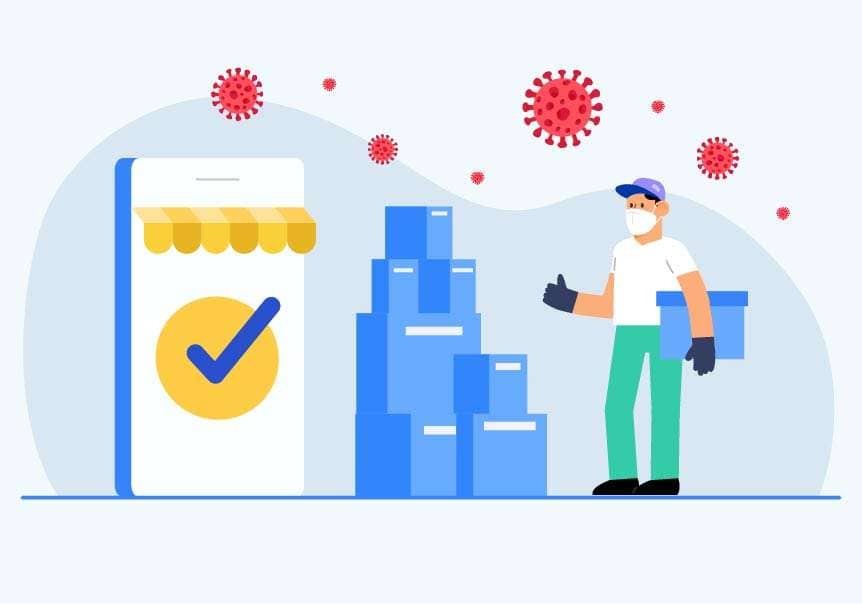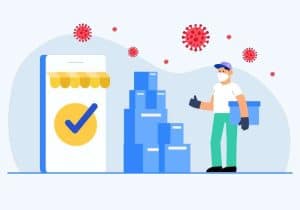 As manufacturers prepare for recovery post-COVID, this article explores strategies companies should consider as they get back on their feet.
The world we knew a year ago is drastically different than the one we see today. From daily commutes to family outings, life looks much different now than it did just 12 months ago.
Brand manufacturers and retailers have also seen drastic changes in the past year and have been forced to adapt and evolve their manufacturing strategies for a post COVID world. With vaccine distribution in full force, many are starting to see a light at the end of the tunnel. However, it's critical for companies to think ahead to best position themselves for when we get back to "normal." Here are four strategies brand-manufacturers must consider in a post-COVID world.
Innovate & Automate
As the swift shift to e-commerce continues to dominate the supply chain, retailers are rushing to get their ducks in a row on almost every level. From dark stores to drones to Walmart's foray into driverless trucks, a reduced reliance on humans is a key area of focus for manufacturers. Not only are these strategies innovative, but they also often result in operations that are much quicker and more efficient than those that rely more on human labor. Not to mention the complications faced by retailers that can't afford to have their workers come in while sick in the middle of a global pandemic.
To manage the explosive growth of e-commerce, many manufacturers and retailers are prioritizing automation and retailer-tech efforts. Expect budgets this year to be focused on automation, retailer technology, database management, and scale-related efforts.
Switch Up Your Planning
Remember the early stages of the pandemic when it took unreasonably long to get your online order in the mail because everyone else was doing the same thing? When e-commerce sales occur through a single channel, these kinds of large bottlenecks occur.
The same thing happens with warehousing. In fact, 94% of Fortune 1000 companies saw supply chain disruptions from COVID-19. To succeed post-COVID, brand manufacturers must learn the importance of diversification in everything, including retail partners, fulfillment methods, and revenue streams.
The customer experience will be more critical than ever, increased engagement via digital advertising is key for success.
Boost Customer Engagement via Digital Advertising
As consumers stayed home over the last year, they spent more time engaging digitally and less time driving to the physical store. This trend is likely to carry forward as consumers continue to shop online and demand new ways for businesses to engage with them.
In addition, spending on Outdoor and Cinema advertising saw a decline of 25% in 2020, while digital advertising is expected to increase by 12% in 2021. As shoppers shift to online and are here to stay, it poses the question: how do manufacturers find new ways to engage with their customers?
We expect to see a shift toward platforms, such as Amazon, Instagram, Google, Instacart, Target, and TikTok. We also expect budgets that were formerly focused on traditional advertising to shift to new digital engagement budgets and organizational structures to follow.
Rapid Innovation
COVID-19 forever accelerated decision-making across multiple industries. Now, entire streets and avenues are closed for outdoor dining, children are attending school through online video classes and gyms are bringing their spin bikes to parking lots for outdoor sessions. As local governments change rules and regulations at the snap of a finger, businesses adapt just as quickly.
On almost every level, there's been an incredible amount of change in a short period of time. Most executives have been able to speed up decision-making as well as internal proposal and approval processes because of COVID-19. Manufacturers, in particular, were more empowered to implement decisions that were previously on the backburner. This will continue beyond the pandemic.
The sea change that took place as businesses were forced to operate under new and unusual conditions was inspiring and led to new cultures of collaboration, boldness and bravery, and I am hopeful that this mentality will remain in the years to come.
When hurdles were placed in front of retailers and manufacturers a year ago, they might have seen them and said, "we'll never make it to the finish line." Fast forward to now and they've jumped over every single one with grace. Now, it's up to them to finish strong by adapting manufacturing strategies for a post COVID world.