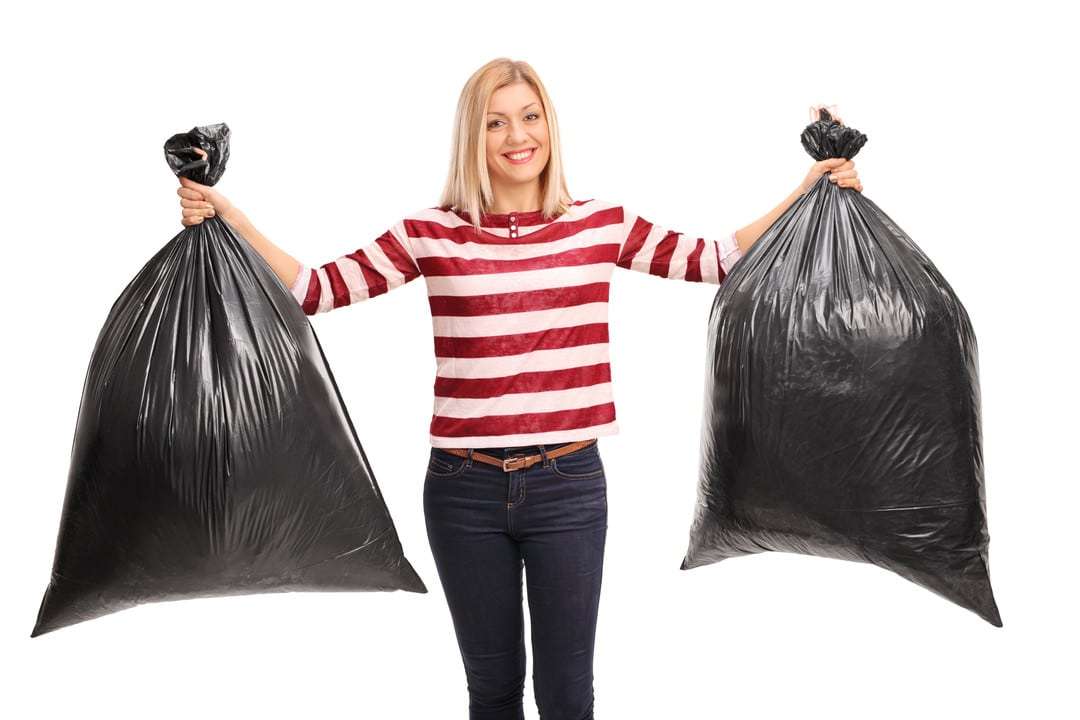 "Third-party sellers are kicking our first-party butt. Badly," Jeff Bezos wrote in the 2019 annual shareholder letter. This is an important statement, the first of its kind, followed by hard data – yes, data! – detailing the size of Amazon's third-party platform – meaning, the amount of total sales generated by third party sellers on Amazon.
As Amazon's share of online sales is expected to exceed 50% this year (as reported by eMarketer), and in 2018, approximately 58% of total sales came from third-party sellers. This, in conjunction with speculation that Amazon is planning to cut all manufacturers below $10M in annual sales, is the writing on the wall – the third-party platform has "won".
It's worth noting that this supplier purge is still only a rumor, and that Amazon denies it. However, many of us have heard it from Amazon directly. Although the details and timing have been vague…
Why is Amazon pushing their third-party platform over first-party direct relationships? And why are they reported to – very soon, according to @Spencer Soper – push many small manufacturers into the third-party program? Lastly, why in the world would they share data on it?
1. Third party is more profitable for Amazon
Fulfillment and shipping costs as % of net revenue are increasing at a rapid pace as Amazon supports programs like Prime Now and Same-Day Shipping in many locales. Costs will continue to increase with Amazon's future implementation of One-Day shipping as the new gold standard for Prime, serving 100MM consumers with faster shipping than any other retailer.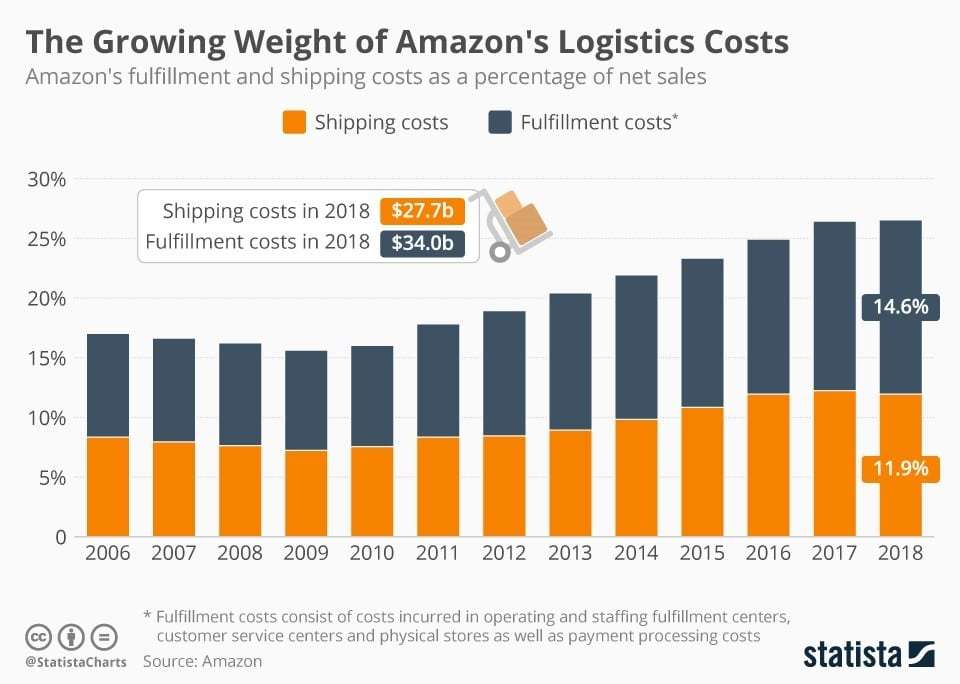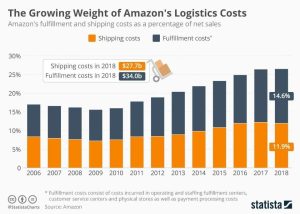 Without decreasing retail product costs or increasing funding from manufacturers (and believe me, Amazon tried *real* hard to get them this year during Annual Vendor Negotiations) Amazon loses margin.
Third party, on the other hand, is inherently profitable – and consistently and predictably so, as Amazon makes a commission on every single sale. One can see how in particularly profit-challenged categories, third party sellers might make up ALL of the profit.
Lastly, Amazon's hiring has spiraled, and revenue/headcount has decreased dramatically, which brings me to #3:
2. Third Party Scales and Grows Faster
Simply put, Amazon employees can only onboard and manage so many vendors and items in the first-party platform. They've had some success scaling and automating, but at the end of the day, directly buying, managing, and pricing products comes at a high cost to serve – check out the revenue to headcount comparisons at right. First party profit is also variable, subject to price matching and terms negotiations.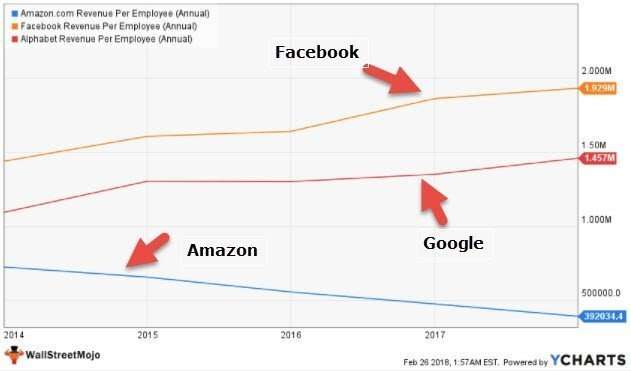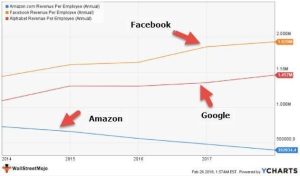 By contrast, third-party sellers are pretty self-sufficient, and have a lower cost to serve. They run their own pricing, forecast their own inventory, and ship it in themselves. Third-party sellers also manage their own marketing. They don't ask Amazon employees to sit through line reviews or troubleshoot their chargebacks. At the end of the day, Amazon collects commissions on all sales from 3P vendors, reaping a tidy profit and yielding a business that is, by nature profitable and high-growth. Seems like an easy choice.
Remember the days when Amazon's first party business grew double-digits every quarter? Well, those days are behind us, and Amazon's retail (first party) growth is flattening – in Q1 2019, the retail platform only grew 9% Y/Y. That missing growth must be made up somewhere.
3. Having lots of small suppliers introduces more risk
The more first party suppliers they work with, the more risk Amazon introduces into their business model…and potentially passes onto the customer. For Amazon, it's difficult to properly vet, police, and remove – when necessary – small suppliers who may be selling counterfeit or otherwise unauthorized product, or manufacturers who haven't met certain safety or testing standards, for example.
Amazon has spent years holding Vendor Managers to extraordinary assortment growth goals. For example, years ago when I was a Vendor Manager, I was given a goal of adding 200 new items/week to the Grocery category. As a Vendor Manager, signing a distributor or a vendor with an especially vast assortment was the golden ticket! After years of adding every supplier under the sun – even encouraging suppliers to set themselves up as self-service, in a now defunct program called Vendor Express – Amazon has introduced risk.
For example, rumor has it that some counterfeit goods made it into Amazon's first party business – sourced from a small supplier, and that was the driving force behind many small manufacturers not receiving purchase orders a few weeks back.
4. Amazon needs to be viewed as primarily a marketplace – not a retailer
Amazon's race to the top has begun ruffling some feathers – and some, like Elizabeth Warren, are making it central to their political platform to break them apart into tiny chunks.
This could explain why Amazon's notoriously private CEO – once quoted as saying something like, "We're in the information gathering business, not the information sharing business" – is spelling out that third party sellers make up more than half the business. In addition, the shareholder letter focused on small businesses Amazon has helped outgrow their garages on their third-party platform. The message was, "we're the good guy – we enable small businesses to be successful."
I'm a sub-$10M/year manufacturer! Help! What's going to happen to me?
First, you're going to be fine. The third-party platform is superior, I promise! There's a lot to love: Superior reporting. The ability to set your own retail prices. Inventory control. No.More.Chargebacks! Plus, we heard the third-party fees may be reduced in the future, so it may be more profitable for you, depending on the category and product type.
It only takes two minutes to set up a seller account, and it costs $40/month. And it is definitely possible to see the same sales volume as a seller that you're seeing in your retail business. However, there is a learning curve if you're used to the first-party business. You'll need to have a pricing strategy. You'll need to be able to forecast demand. And you'll need to manage sales tax remittance in all states.
There are many, many resources available to you. These guys wrote a great ditty on how to be a seller. The Amazon Seller forums offer a wealth of information. There is a plethora of free resources available to help you navigate the space. I think you'll find the seller community a very welcoming place for your business to continue growing!
Happy selling!