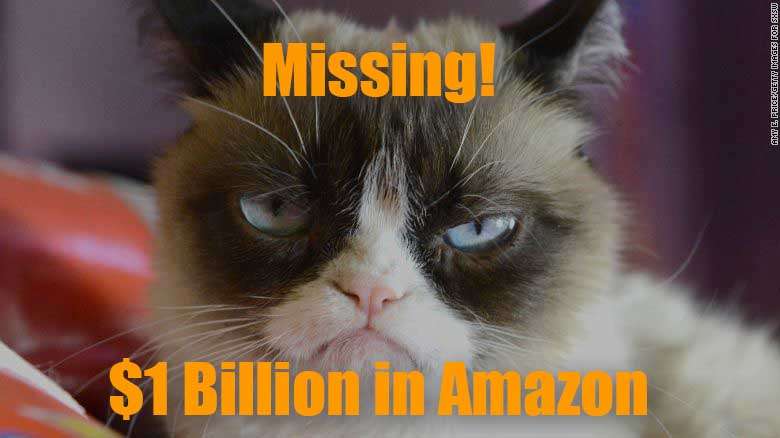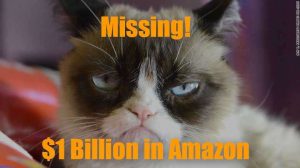 If you've been sleeping under a rock this past week, you may have missed one of Amazon's most interesting earnings release in a couple of years. Here are the three things you need to know.
1. Amazon's focus on profit (vs. growth) is working… too much, and it's making them seem not so customer-centric anymore. (We Amazonians have always had a tendency to over-correct.) In Q3, Amazon missed revenue by nearly $1B, mostly driven by lagging retail sales. On the flip side, they exceeded profit estimates, coming in at $3.72B and up nearly 10x Y/Y, largely driven by improvements to North American profits.
What drove the revenue miss and (rather significant) profit gain? For the revenue miss, some analysts say it was due to Diwali falling more squarely into Q4, some say the Souq acquisition. For profit, some say impact of increased advertising revenue and impact of tariffs. My opinion? It's both the ad platform (see #2 below) and their relentless focus on CRaP out and improving terms, typically at the expense of growth and usually at the expense of the customer experience. Every manufacturer we work with is feeling the squeeze, and in some categories, the #1 and #2 vendors (both!) had 50% of their assortment crapped out. How is this good for the customer again, Amazon? Make sure you prepare for your negotiations this year, brands…
2. The platform is now most certainly pay to play. Ad revenue grew triple digits Y/Y for a third straight quarter, hitting $2.8B, and analysts believe 70-80% of this ad revenue comes from the US site. We're certainly seeing it with our clients, so this isn't surprising – many head keywords have increased CPCs of 3-4x in the last 3-5 years! Brands should figure out a way to spin Amazon's flywheel WITHOUT having to quadruple ad spends, such as through capitalizing on social traffic, influencers, and Amazon's affiliate program. Also might be time to invest your time and energy in growing a diversified set of eCommerce retailers to support your business.
3. Hiring is slowing waaaay down… so there will be fewer Vendor Managers to talk to. Fixed headcount only grew 13% through these past 9 months, which is a big step down from +38% last year and +48% the year before. They're continuing to consolidate more functions internally (think retail + 3P businesses), put more structure in place for management (our sources cite that to have a manager title at Amazon these days, you have to have five or more direct reports, which effectively eliminated entire layers within the company). They also continue to take their "hands off the wheel," relying increasingly on automation and self-service for brands – so if you aren't already, it's definitely time to beef up your education and support services. If you speculate in the Seattle real estate market, you might want to worry about all of those cranes building high rise apartment buildings…possibly with no one to live in them.
As for the Q&A section of the earnings release, so far, there won't be ads on Alexa, but just you wait…