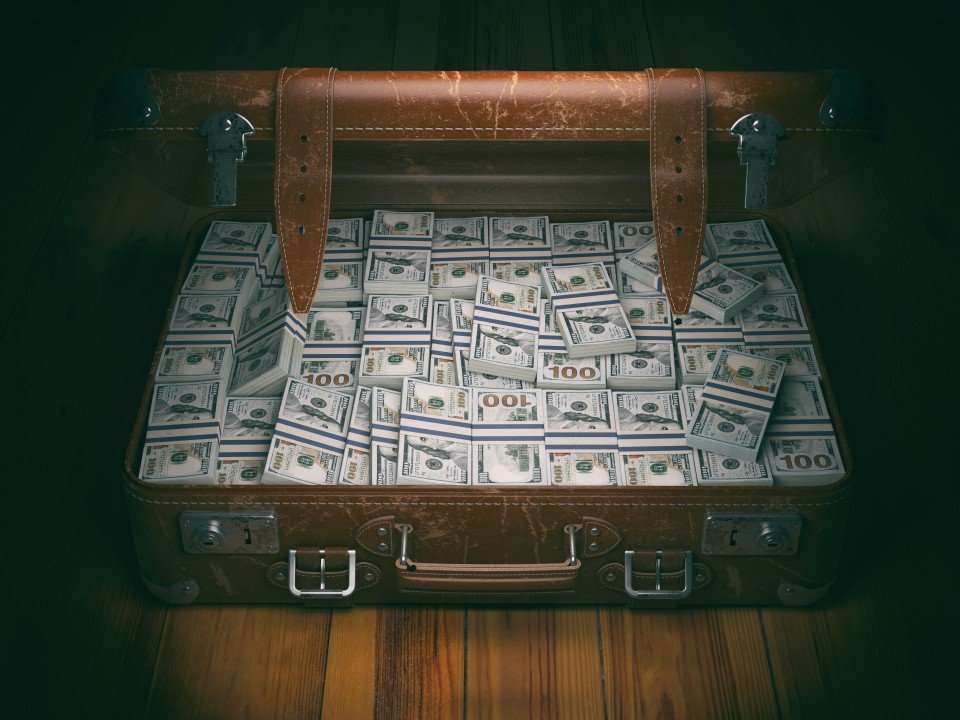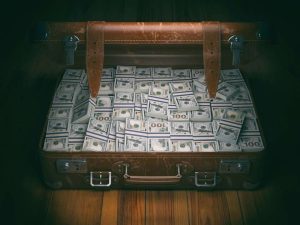 It's the moment we've all been waiting for – Amazon's Q2 2020 Earnings Release.
Since the COVID-19 pandemic began, many of us are shopping on Amazon more than ever. My Echo pings all day with deliveries for my family of five. My kids open the front door several times per day just to see if any cereal or batteries or Legos have arrived. I've seen more Amazon delivery trucks on the streets than ever before, and you have to sell your firstborn child in Seattle to get an AmazonFresh delivery appointment.
In Q1, we know Amazon saw such a demand spike that they had to focus entirely on essential goods and restrict everything else. But how much volume? And at what cost? Read on for three things that surprised me about Amazon's Q2 2020 earnings release.
Link to the earnings call transcript (registration required) and link to Amazon's press release about it (which reads, well, like a press release. With a long list of all the great things they're doing.)
1. Amazon's inventory strategy is scarily lean
Revenue came in at $88.9B, +40% Y/Y (vs +26% the previous quarter), and +18% Q/Q. Categories like fashion and electronics likely saw softer sales, dampening the overall growth rate. However, some categories saw huge spikes. Throughout the end of Q1 and much of Q2, Amazon struggled operationally.
According to Brian Olsavsky, Amazon's CFO, "Online grocery sales tripled year-over-year."
What's incredible is that an additional 14 points of sales growth (vs. previous quarter's run rate) created that much disruption at Amazon. They continued to miss and delay Prime shipping promises and restrict inbound and outbound shipments.
This doesn't seem like so much extra growth. Could your firm manage an extra 14 points of growth without too much disruption?
The level of disruption made me realize how thin they keep their inventory (typically 2-3 weeks of cover, and often less for tail assortment.) When COVID-19 hit, their lean strategy kinda backfired. Not that we can plan for a global pandemic. However, it shines a spotlight on how lean they run.
WHAT THIS MEANS FOR MANUFACTURERS
Amazon's lean inventory strategy, and how sensitive their network is to fluctuations in demand underscores the importance of having a hybrid strategy, or multiple ways to sell goods on Amazon. At the onset of the pandemic, many of our clients rushed to get a 3P account set up, dropship capabilities, etc. Better to be prepared for future demand fluctuations and have your hybrid strategy ready-to-go.
Also, Amazon's going to run out of space (for real) in Q4. This comment from Brian O. freaked me out:
"Now as we move into Q3, we're starting to – we need to build the inventory more for Q4, and we've run out of space. So we've got our hands full on that challenge, but we've got a really good team that's been working very hard probably since late February on this issue."
Eek. Well I'm glad you have a team working on it, Amazon. Better get your goods in now!
2. Where did all of that profit come from? If we believe Amazon's position, their normal corporate marketing ad spend must be *huge* during non-COVID times.
Per Amazon's Q2 2020 Earnings Release, net income came in at $5.2B, up 107% Y/Y. Earnings per Share increased 94% Y/Y to $10.30. Even looking at Net Income as a % of Sales, they improved 76% Y/Y to 5.9%. They made more overall profit (which makes sense, because they had more sales), but also a higher profit margin. Yet, they spent over $4B on COVID-related expenses, such as protective equipment, cleaning, safety protocols, additional family care benefits, and a $500M employee thank you bonus, among other things.
I was convinced all the low-profit grocery sales and increased cost of doing business would severely negatively impact profit. Heck, the analysts expected Earnings per Share to be $1.46. Amazon managed to deliver 7x those expectations! How did they do this?
Apparently, I'm not the only one with this question. Analyst Mark Mahaney of RBC asked,
"…these profit levels are super high now. Is Jeff aware of how profitable the company is becoming? Is he happy about it?"
Sigh. Finance humor.
Brian Osalvsky says it came from a 1/3 reduction in Marketing expenditures. Amazon must have previously spent a LOT on Marketing for this to drive EPS up 7x analyst projections…
WHAT THIS MEANS FOR MANUFACTURERS
I guess the great vendor profit clawback I predicted is not coming after all. Manufacturers, you are safe…for now. Might want to bring up Amazon's stellar profit performance in your next vendor negotiation. Do they really need that extra 50 bps of coop improvement?
3. Amazon continues to invest, while other retailers scramble to keep pace
Another interesting note in Amazon's Q2 2020 Earnings Release is that they are continuing to build fulfillment centers. They're listening and learning to us use our Alexa. They're moving forward with international expansion. Their competitive advantage is that it's always Day One. According to Jeff Bezos in the earnings press release,
"Lastly, even in this unpredictable time, we injected significant money into the economy this quarter, investing over $9 billion in capital projects, including fulfillment, transportation, and AWS."
No one asked Amazon anything about their foray into healthcare, and Amazon didn't mention it. Amazon has quietly been acquiring all kinds of voice-enabled health technology companies (check out their Alexa Fund). They've launched a healthcare system for their employees. They're doing their own COVID testing. They have like a million Healthcare experiments running, and likely COVID-19 is accelerating the customer need and general interest in all of these. Wonder why they're keeping that under the radar for now?
WHAT THIS MEANS FOR MANUFACTURERS
Amazon will win by continuing to invest while others cannot. This is also how you, brand manufacturers and sellers, will win. Keep focused on your long-term initiatives. Stay strategic. Keep your head up. Finding ways to thrive, versus just survive, will put you ahead of your competitors as we adjust to the New Normal.
Also, the current pandemic is crowding out any news about Amazon's expansion activities. Keep reading, stay curious, and continue to dig. You definitely don't want Amazon to surprise you!