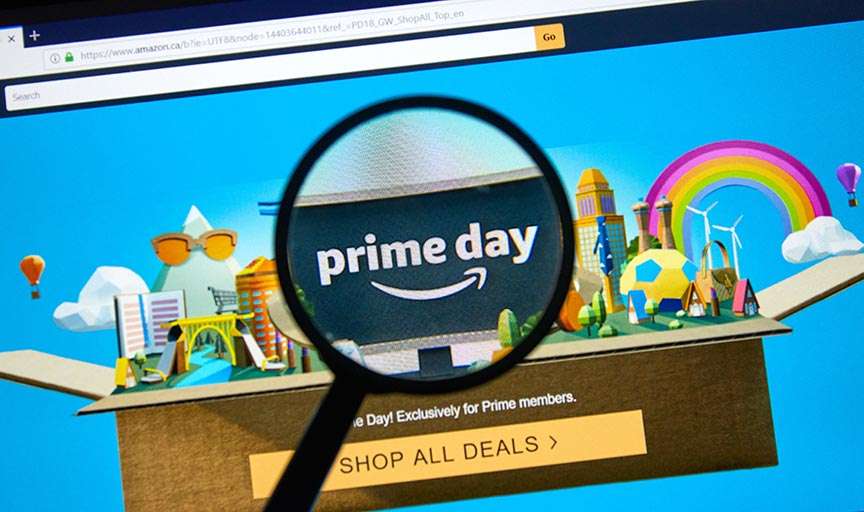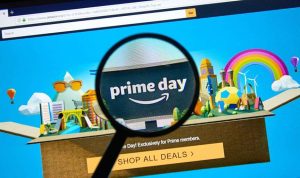 Amazon Prime Day is upon us.
Prime Day gives small business owners a unique opportunity to drive traffic to their Amazon site and increase brand awareness and conversion. In 2020, small businesses played a larger role in Prime Day as Amazon invested millions in promotional activities to help small businesses around the world increase their sales and reach new customers.
Furthermore, Prime Day can have a "halo effect "on a brand, increasing sales for specific products and others around it, creating a ripple effect that can last for 30 days following the event.
Small businesses will want to seize this opportunity to shine and take advantage of Prime Day to put their business in an equally advantageous position as many of the larger brands they routinely compete against. To best prepare a small business for Prime Day success, plan to follow this checklist of action items to tackle in the two weeks leading up to Prime Day.
1. Increase marketing budget two weeks before Prime Day
An important share of search consideration is that brand competition on Amazon will be fierce in the 15 days leading up to Prime Day. This is the reason why it's recommended that brands increase their budgets to keep up with their competition.
While a brand can't just flip a switch and improve organic relevance, it can flip a switch by spending more money to drive your business' sponsored ads. Plan to double the marketing budget in the 15 days leading up to Prime Day or as much as the budget can support. This will result in increasing monthly spend by about 25%.
While it's great to be on page one of search results, where brands really want to be is in the top 10 search results. Moving there from page two (organically) can almost double sales. Products already on page 1 can get a 63% sales boost by ranking in the top 10. To consistently rank in the top 10 spots, a product will need to nail all the fundamentals — i.e. have high in-stock rates, a lot of customer reviews, and be a top sales performer in the category. So, it's important for a business to monitor all health aspects of their top products.
Additionally, keep close tabs on trends. Optimizing for relevant, high-frequency keywords gets twice the sales lift as low-frequency keywords. On the flip side: less competition for less popular search terms means still coming out ahead.
2. Optimize Amazon details page
Think of your business's Amazon landing page the same way you would think about the landing page on your company website. The Amazon landing page is the final impression your business will make on customers so be sure it's compelling.
3. Connect with customers outside of Amazon
A few days before Prime Day, connect with your brand's passionate followers through owned and earned channels (e.g., websites, social media and email newsletters). Let the audience know what Prime Day Deals you will be offering to generate excitement. Remember to give them a clear call to action – a reminder to purchase quickly once the deal goes live. Use this as an opportunity to let customers know that your Prime Day deal is coming and prompt them to add your product to their wish list.
4. Retarget
A few days before Prime Day, take advantage of the opportunity to target potential customers who browsed your items in the past but didn't buy them. Use "fear of missing out" (FOMO) to your brand's advantage with the "browsed but didn't buy" group by letting them know about your limited-time Amazon Prime Day deals.
5. Amazon Posts
Amazon Posts are a no-cost feature – and a great way to highlight inspirational content that aligns with the brand narrative. Think of Amazon Posts as Amazon's version of Pinterest, with the added bonus of making it easy to buy your products. Amazon Posts also involve little time commitment, as you can simply repurpose existing social content to create engaging content for Amazon posts. The optimal timing for Amazon posts is one or two days before.
6. Amazon Live
Amazon Live is a great way to maximize business on Prime Day and, since it's another no-cost feature, it won't impact the marketing budget. Think of Amazon Live as Amazon's answer to QVC. It gives your small brand an opportunity to demo your products in real time. Amazon Live can be a great way to engage with your customers and provide informative content. A small business can interact with potential customers directly through the chat box.
A business can also conduct product demos in Amazon Live to offer solutions to customers and highlight differentiating features. Ideally, you want your brand's solution to resonate with your customers and make them think, "Yes – I have that problem!" and get excited about the solution you can offer them.
7. Analyze Prime Day Success to Prepare for Black Friday through Cyber Monday
Once Prime Day is over, analyze your promotions and advertising strategy to learn and adjust for future events.
8. Adjust Post-Prime Day Advertising
After Prime Day, your business will probably want to shift back to your normal levels of advertising but with an adjusted focus. You may want to take advantage of cross-selling opportunities by offering Vendor Powered coupons for accessories. After Prime Day, small businesses can also consider shifting focus to retargeting potential customers who fell into the "browsed but not bought" group.
9. Assess the Competition
After analyzing the success of your company's Prime Day promotions, take time to size up the competition. Look at what they did right and how you can learn from their successes so that you can use those successes to inform strategy for next year's promotion. Having access to competitor sales and market share data is critical to make a full assessment.
10. Plan for Q4
Lastly, use this opportunity to look ahead to Q4 to see what's on the horizon and figure out ways to incorporate what you've learned from your Prime Day promotions to create a profitable Q4.